We're Looking For The Best
What We Do Isn't Easy. Nothing Extraorddinary Ever Is.
Latest Jobs At YOLO Asia
What we create is unique. Just like you!
What You Can Expect
from YOLO
At YOLO Asia we create head-turning, stomach-dropping, mind-boggling, smile-inducing brand experiences for everyone. The world's biggest brands and challenger brands that make you go "hmmm" and "wow …" We work with them all, and so can you.
What we create is unique. Like you. It's the future of marketing and there's nothing passive or predictable about it. We promise every day will be different than the previous one in a very good way.
We take care of each other, as much as we take care of business. We forget titles, check egos at the door, roll up our sleeves, don headsets, do the coffee run, and work together to make cool things happen.  We marvel in each other's uniqueness and revel in what each of us brings to the tables. We want this to be a place where you can be you, all of you, and bring your true and honest self to work, every day in every way.
So if you want to help shape the future of an entire industry, welcome. If you're looking to be global, but still feel local, come on in. If you feel work, and the people you work with, can be extraordinary, let's chat.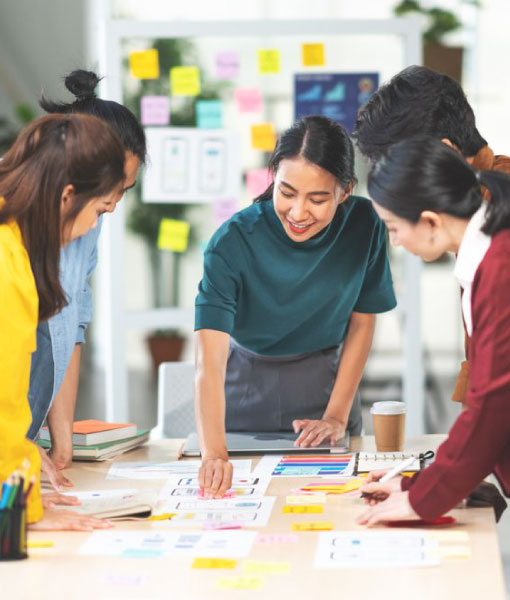 Are you ready to start your journey?
We cant wait to hear from you and see where this journey takes us.
Contact us today to apply or just to find out more.