YOLO is an experience-led creative event agency from Malaysia, delivering happiness, one event at time, across the world.
We create world class events with you by integrating design, branding and marketing.
Your events are iconic and it deserves to make history.
We work hard to dream big.
For over 10 years we have been launching, positioning and elevating brands across South East Asia.
We work across a range of vertical – from luxury, travel, retail, technology, fashion, sports, consumer goods, banking, and many more.
Our international team consists of best-in-class specialists ranging from creatives, strategists, producers, production managers to set designers, carpenters, artists and digital tech nerds.
We Work with Big and Small
OF ALL SHAPES AND SIZES, FROM ALL CORNERS OF THE GLOBE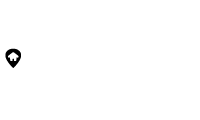 Are you ready to start your journey?
We cant wait to hear from you and see where this journey takes us.
Contact us today to apply or just to find out more.